Over and above raising your earning potential, diversification spreads potential risks over a wider base and reduces cash flow bottlenecks.
And while agritourism can add a further revenue stream, it could also raise your main source of income—both through direct sales to the public and by putting a face to local wares.
Agribusinesses have been challenged in recent years by labor shortages, supply-chain disruptions, and transport bottlenecks, not to mention a rash of extreme weather events. For horticultural sectors in particular, inputs such as fertilizer, seed, and equipment have become harder to source and more expensive. What's a horticulture business to do? Could agritourism perhaps provide a viable channel for diversifying your model and improving income generation potential?


A Close Look at the Definition of Agritourism
Agritourism—also known as "agrotourism" or "farm tourism"—is a commercial enterprise combining aspects of agriculture and/or agriprocessing with tourism. Members of the public visit farms and participate in experiences for recreational, entertainment, or educational purposes, thereby increasing revenue.

Tourism activities often center around a special event or seasonal celebration, like a spring or harvest festival. Farms are also great for hospitality-related ventures, such as farm stays, restaurants, and cafés, and make excellent venues for weddings and corporate retreats. "Agritainment" might include berry picking, pumpkin patches, cider mills, wine tasting, wagon rides, horseback riding, quad biking, and hunting. A horticulture business could partner with artisans to sell crafts, foodstuffs, or skincare products made from farm produce. The possibilities are limitless—from cookery classes and craft breweries to heritage trails, geocaching and hot air ballooning.
The Benefits of Agritourism
An agritourism component allows businesses to raise earning potential by diversifying revenue sources. It offers opportunities for processing and adding value to farm products, enabling direct marketing to consumers, and creating awareness around farm products.
Further, agritourism lets you leverage existing assets—such as land and buildings—to improve your bottom line. And any infrastructure you invest in will add value to your farm! The business model is scalable, encompassing small, part-time endeavors as well as major agritourism enterprises.
Agritourism lets the public see firsthand where their food comes from. It offers a window into the farming lifestyle, showing how producers protect and care for the land, and affording farmers the opportunity to educate people about the business of horticulture.

Being a home-grown initiative, it also provides employment prospects for family members, and may increase their interest in the family business. Further, it's a great opportunity to become involved in what is most likely a "passion project," and in the process meet people from different places and diverse lines of business.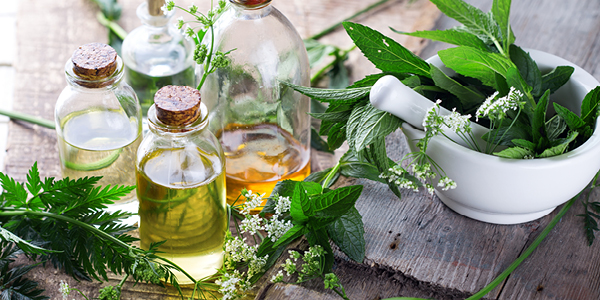 Much-Needed Income Diversity
Traditional agribusiness challenges have been amplified by the current shipping crisis and a host of supply and demand issues. When crop diversification isn't an option, tourism may provide the income diversity your horticulture business needs to boost its bottom line.

Over and above raising your earning potential, diversification spreads potential risks over a wider base and reduces cash flow bottlenecks. And while agritourism can add a further revenue stream, it could also raise your main source of income—both through direct sales to the public and by putting a face to local wares.
Become a Vital Community Player
In providing recreational and educational experiences for the public, agritourism has a positive impact on surrounding communities. Agritourism brings visitors into rural areas, promotes farming activities, raises demand for local produce, and creates jobs. It energizes entrepreneurial activities in the wider community, and presents opportunities to forge new partnerships and create fresh tourism-related initiatives.

New tourism ventures can also attract government programs to protect farmlands, revitalize communities, and stimulate economic activity through rural development. The environment benefits too: a pristine natural ecosystem is more appealing to tourists, and is necessary for activities such as birdwatching, fishing, and stargazing.
Some Drawbacks to Assess When Considering Agritourism
Like most new businesses, an agritourism enterprise often entails substantial capital investment for building and renovations. It may be a while before you turn a profit, and business will be slow in the off-season. The operation could also divert time and funds away from your core horticulture business.

Be prepared for a more complex business set-up—from administrative load and staffing issues to regulatory requirements and added insurance expenses. You will also need a solid marketing plan to attract tourists. And remember, not everyone will be happy with the increased traffic to the area. Be prepared to handle any conflicts that may arise with neighbors.
Liability and Insurance
Agritourism operators also need to deal with legal issues and liability concerns related to visitors. Their "duty of care" extends to keeping their farm as safe as possible, and warning visiting members of the public of potential hazards.

Although a number of states have statutes protecting agribusiness owners against liability for "inherent risks", this legislation does not apply in situations where the owner is deemed to have been negligent. Depending on the nature of the venture, you might also need to consider laws governing local food safety and public health, as well as alcohol consumption and liquor licenses. It is therefore critical that agribusinesses are aware of specific state statutes and ensure full compliance.
Planning and Zoning Hoops to Jump Through
Compliance with municipal and county planning and zoning ordinances is another important consideration before starting a new business.

Agritourism enterprises are generally not subject to excessive red-tape or costs, because of their associated economic benefits. Regulations usually limit such operations to genuine working farms, to avoid commercial developments that would be out of place in a rural environment. Further, explicit development standards may be enforced to restrict negative impacts—such as noise, traffic, or unsightly signage—on farming communities.
Large Time Commitment
While diversifying into agritourism might prove beneficial for a horticulture business from a financial perspective, it can also be a time-intensive undertaking. This is a full-time commitment that requires constant attention. Consider the time and effort that goes into keeping your farm safe, clean, and presentable for visitors, complying with relevant laws and regulations, learning new skills, and dealing with more paperwork.
Considering Agritourism for Your Horticulture Business? What Next?
Before deciding to supplement to your horticulture business with agritourism, consider all the options, and examine the pros and cons. Think about what matters most to you. Would you prefer to start small and test the waters as you go? Or do you have a sweeping vision and grand plans? Whatever you decide, it's important to have a trusted financial partner by your side to help identify the right solution.

Agritourism can prove extremely rewarding, both financially and personally—and not only to you as the agribusiness owner, but to your local community as well. At the same time, any decision you make shouldn't be taken lightly. A new venture requires extensive research and planning, from looking at industry trends and marketing strategies to legal and financial concerns.
The importance of a commercial banker or other financial ally with deep industry expertise cannot be overstated. Let Dubuque Bank and Trust help your business navigate future possibilities, and chart the course that's best for you.