The home you want with the service you deserve.
There may be hundreds or thousands of homes in your area, but only one is YOUR home. Whether you are looking for your first home or your next home, your dream home can become a reality. Ever after is right around the corner!
Home Loan Options
Conventional Financing
Jumbo Loans
DU Refi Plus Loans Lot and Construction Loans
Adjustable Rate Mortgages
First-Time Homebuyer Loans
FannieMae Home Ready Loans
DU Refi Plus Loans Lot and Construction Loans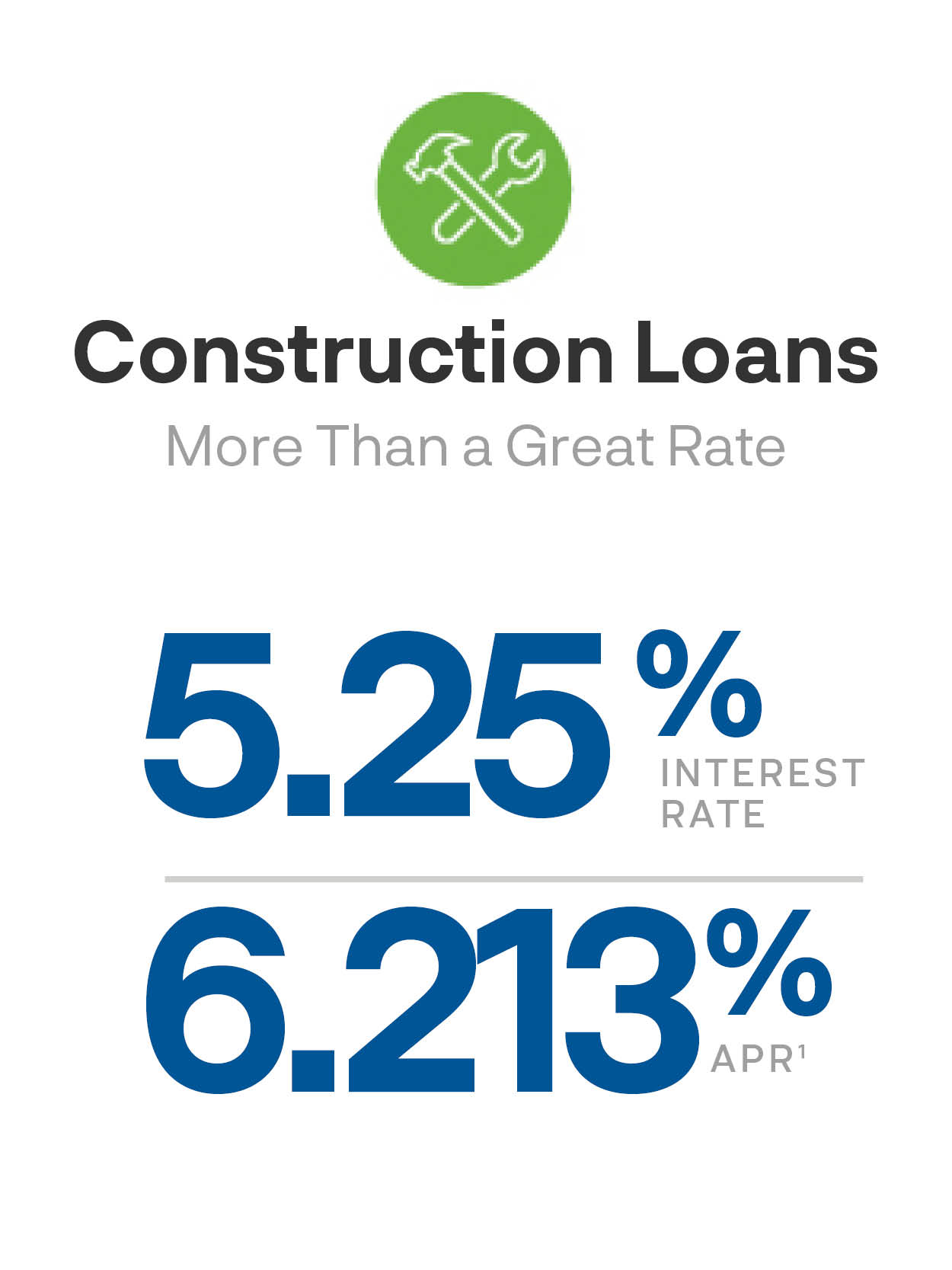 Apply now for a mortgage with our hassle-free, online loan experience.
To apply for a mortgage loan, simply click "Click Here to Get Started" and complete the form. After you submit the form, one of our helpful Mortgage Lenders will contact you soon.
You may also be interested in:
1The Annual Percentage Rate (APR) shown is accurate as of 06/09/2023 for up to a 12-month fixed-rate term, $253,573 loan amount, owner-occupied single-family residence, and a Loan-to-Value (LTV) of 80%. Payment Example: Eleven monthly payments of interest only estimated at $808, and a Balloon balance of $260,607 due at maturity. Subject to standard underwriting requirements. Your APR may be higher and will vary based on underwriting including, but not limited to, credit score, down payment, cash reserves, and debt to income ratio. Loan to value up to 80% may be available. Contact your mortgage lender for guidelines, restrictions, and interest rates. Rate subject to change without notice. Program can be withdrawn without notice.